Kevin Bolland adds to Hall of Fame resume with Diehl Mods win #53

Kevin Bolland takes the checkered flag - StivasonPhotos.com

The Diehl Auto Group DIRTcar Northeast Big Block Modifieds rumbled onto the Action Track next with veteran Dean Pearson and Mike Turner on the front row. Pearson jumped out to an early lead, but Kevin Bolland was on the move! After starting seventh, Bolland found himself on the same hot seat Satterlee did. And true to form from the outside of row two, Bolland powered to the lead down the backstretch to lead lap three. All Time Modified wins leader Brian Swartzlander came to second two laps later and while he kept Bolland in sight, he was never really able to mount a serious challenge as Kevin Bolland won his second race of the season and 53rd of his prestigious career at Lernerville Speedway.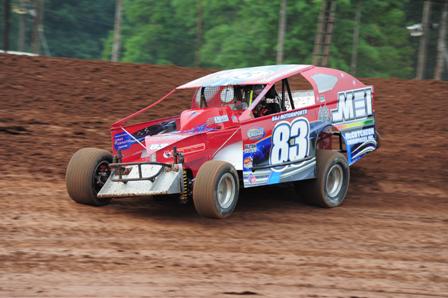 Brian Swartzlander workin' the turn - StivasonPhotos.com

Swartzlander chased Bolland the whole way to the checkered flag to finish second ahead of Jeremiah Shingledecker in third. This trio has pulled away from the pack in the Budweiser point standings with just five points separating the three of them. Shingledecker leads with 148, followed by Bolland with 144 and Swartzlander with 143.

Early leader Dean Pearson turned in his best finish of the season in fourth ahead of last week's feature winner Dave Murdick in fifth. Brad Rapp, Jeff Schaffer, Carl Murdick, Steve Feder and Jim Weller Jr. rounded out the Diehl top ten. Bolland and Shingledecker checkered National Guard Heat Races.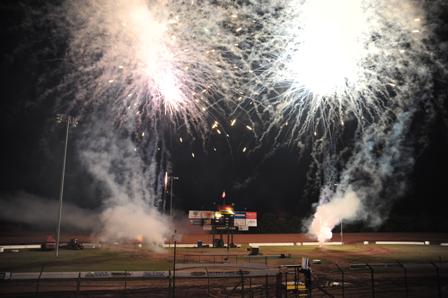 Extreme Pyrotechnics Fireworks - StivasonPhotos.com